Your clay tile and concrete tile roof in safe hands
Clay Tiles & Concrete Tiles
Ashford Hill Roofing are proud of our reputation as one of the region's foremost roofing contractors.
The widest choice of clay tiles and concrete tiles
Roof tiles made of clay and concrete enjoy great popularity in roofing projects, principally down to the wide range of designs and profiles available. Suitable for pitched roofs with gradients over 15 degrees, curved and other complex shaped roofs, and for eye-catching vertical facings.
No real performance gap between clay tiles and concrete tiles
Your choice of clay tile or concrete tile will largely depend on planning regulations or your budget. But there is no real performance gap; both will keep your building watertight, deliver excellent resistance to weather and temperature extremes. There is quite literally a tile that will suit every project, from residential homes to supermarkets to heritage buildings. We only recommend tiles from reputable companies who typically guarantee them for up to 30 years, but in our experience 60 years is a reasonable expectation of service life.
The benefits of our experience for you
Ashford Hill Roofing have extensive experience in tiling both new build and refurbishment projects across the domestic, commercial and public sectors. Our skilled roofing operatives are fully trained in the correct installation procedures, whatever the complexity and specification of your roof. From breathable felts or batten spacings, to durable mortar fixing or dry fix systems. Your roof will be to the highest of standards and look beautiful.
As a multi-solution roofing company, Ashford Hill Roofing can integrate your tiled roof with other roof coverings – and as a single contractor, we provide you with peace of mind and reduced administration.
To benefit from our experience with your project – talk to us today: 0118 981 3300.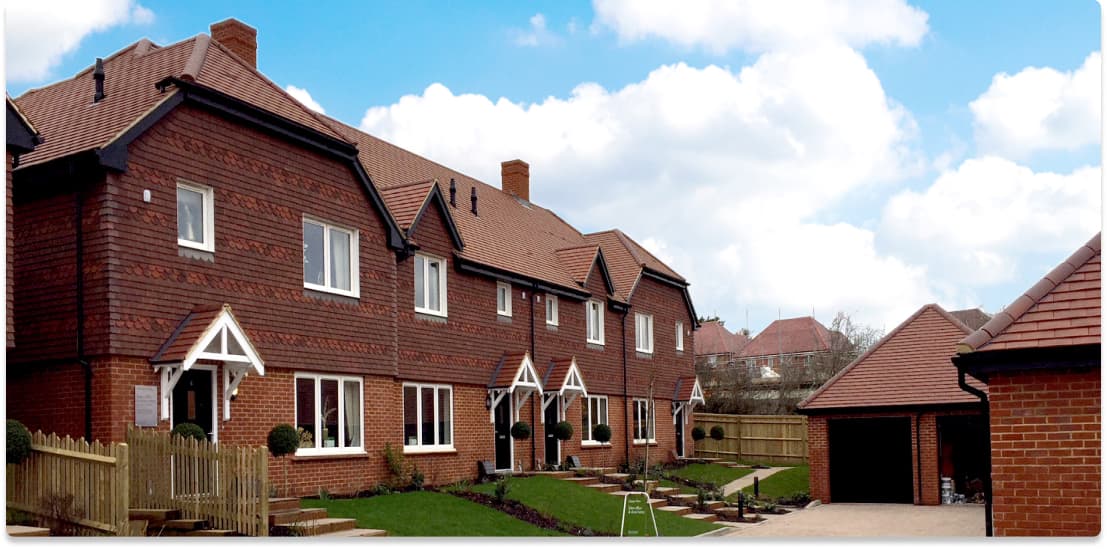 Clay Tiles
Clay roof tiles have been used in the UK since Roman times. Today, they are moulded to shape before being baked in a kiln. A wide range of designs and profiles are available to meet the demands of all roofing applications:
plain clay tiles, plain peg clay tiles and iterlocking clay tiles
avaliable in flat and shaped profiles

- pantile ('S' shaped profile)

- double pantile

- roman (similar to a pantile but with a flat cross section and a small roll), and

- double roman

handcrafted machine-made clay tiles and handmade premium clay tiles
Ashford Hill Roofing source quality clay tiles from Keymer, Sandtoft, Marley Eternit, Terreal, Redland, Tudor, Kent Clay, William Blythe, Michelmersh, Heritage, Imrys, Lifestyles, Traditional and other reputable companies. The tiles comply with both BS EN 1304: 2013 and BES 6001.
Available in red, orange, grey, brown and terra cotta colours, they benefit from variations in colour and texture that offer you a unique traditional style. They can also be sprayed prior to baking, typically with bright Blue or Green enamel paints, for Art-deco and contemporary applications.
We have a selection of decorative ridge tiles to choose from, including: crested, cocks comb, roll top, club crested and socketed. With distinctive roof finials, ball top finials, gargoyles and imps for that special finishing touch.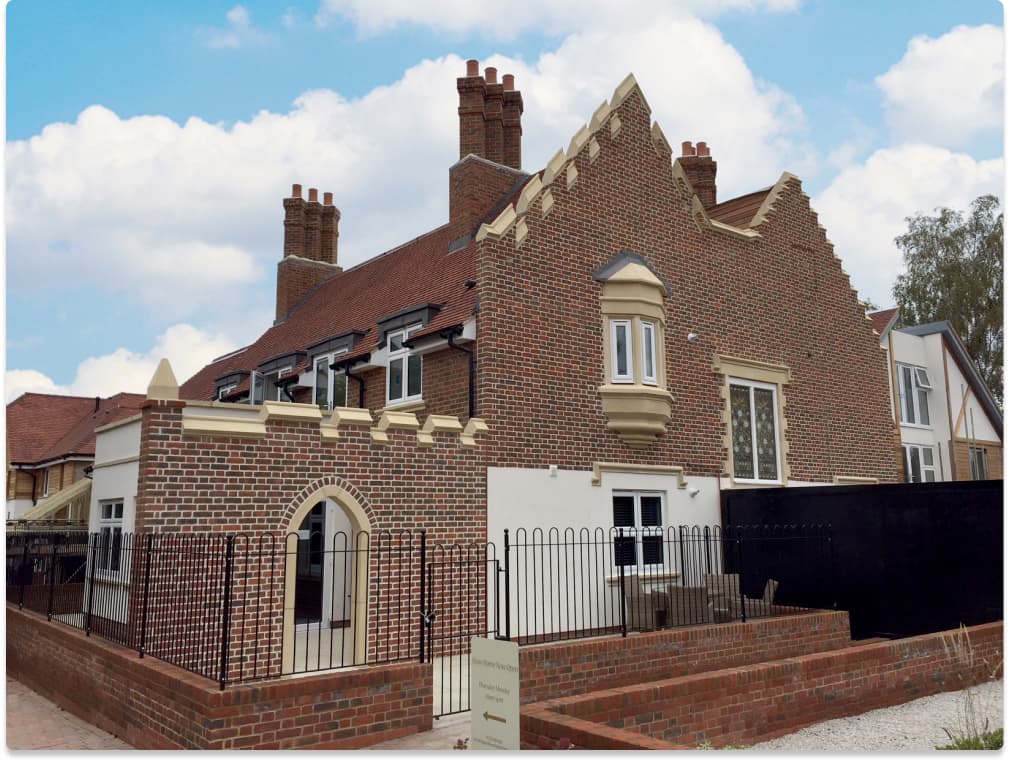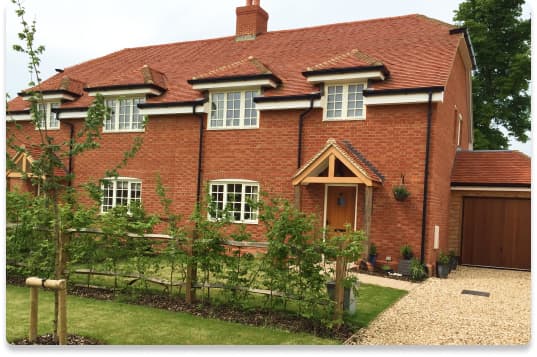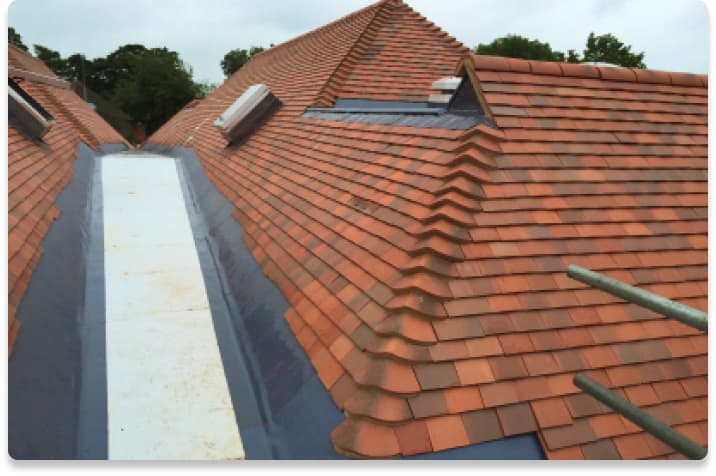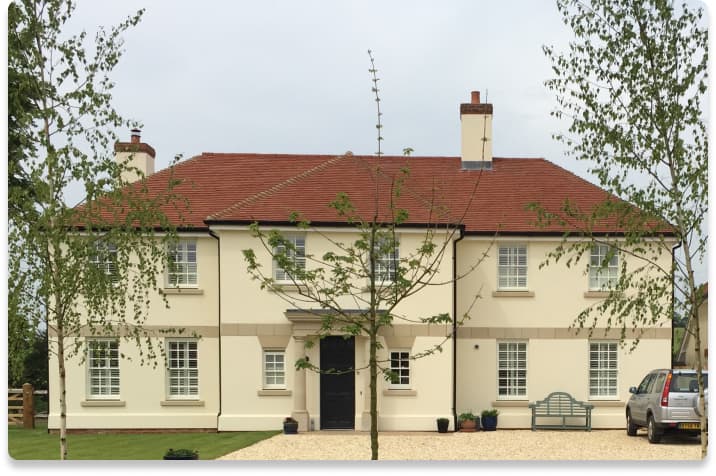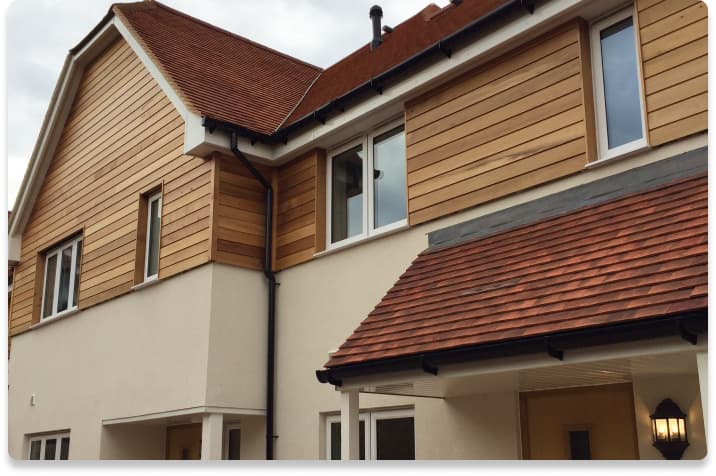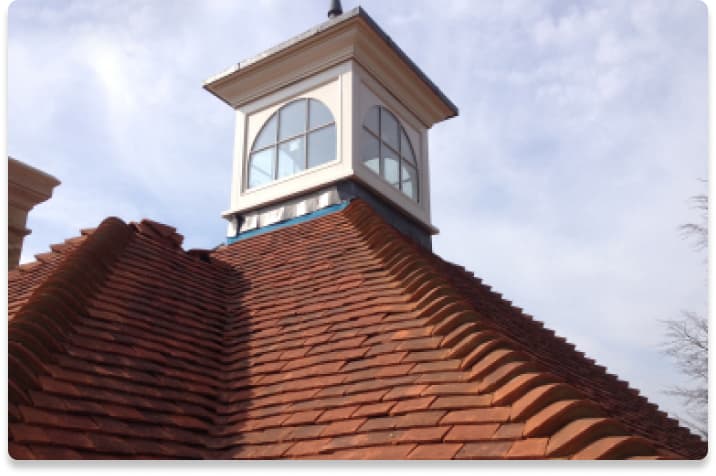 Concrete Tiles
Concrete roof tiles were developed in 1924 to offer a more cost-effective alternative to clay tiles. They were designed with interlocking profiles to make installation quicker and easier. With proven performance and visual characteristics that approach the look and feel of more costly alternatives, they are the undeniable first choice for high-volume developers.
Ashford Hill Roofing source quality concrete tiles that meet BS EN 491: 2011 and BES 6001 from Forticrete, Sandtoft, Marley Eternit, Redland and Russell and other reputable companies. These concrete tiles typically achieve an A+ rating in the BRE Green Guide to Specification. Additionally, as concrete is less porous than clay, they enjoy lower rates of moss growth.
Concrete tiles are available in red, grey, brown and black colours and manufactured in the widest range of sizes, designs and profiles:
plain flat
pantile ('S' shaped profile)
double pantile
roman (similar to a pantile but with a flat cross section and a small roll), and
double roman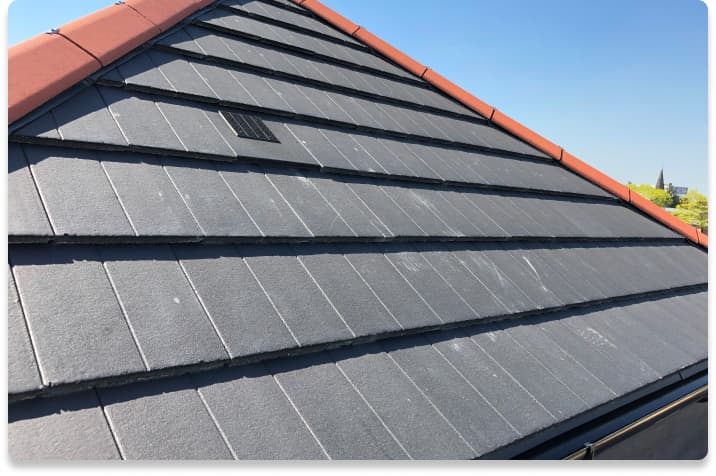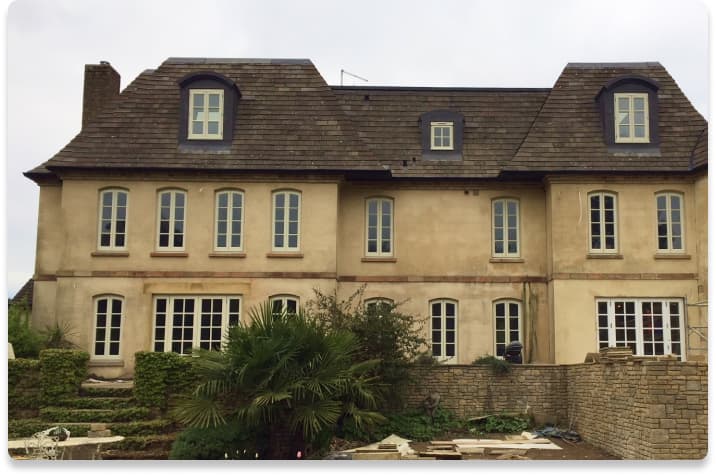 Integrated Features
Ashford Hill's skilled roofing operatives are highly experienced in integrating a wide range of features into your project:
Dormers
Skylights
Velux-style windows
Roof lanterns
Light tubes
Porch roofs
Balconies
SOLAR/Photovoltaic (PV) roofs
The Ashford Hill Roofing team will take pride in delivering whatever your project requires.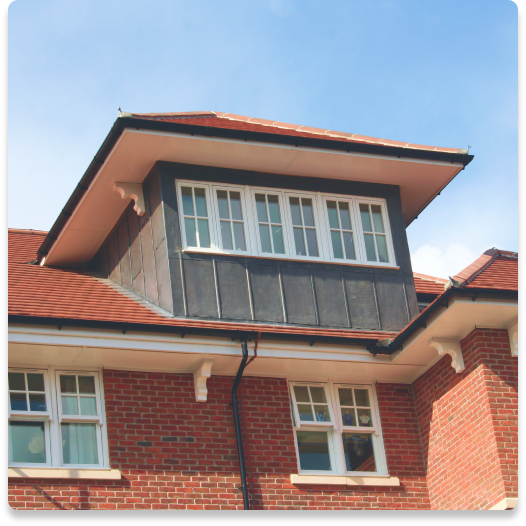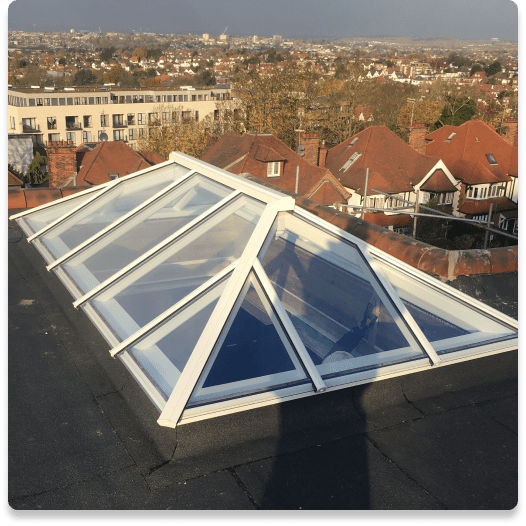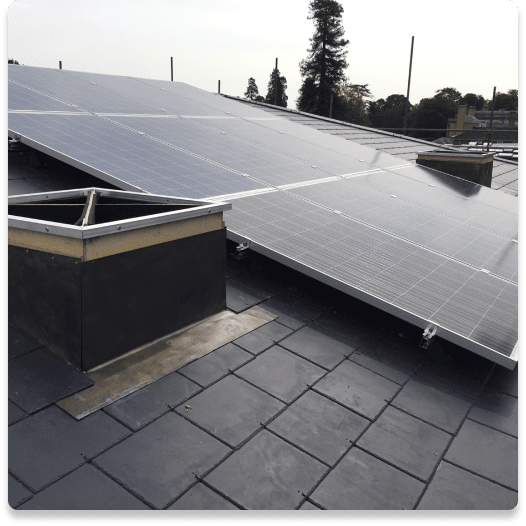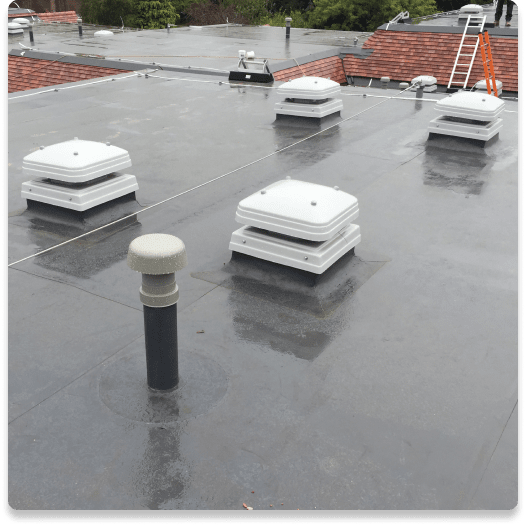 Lead Finishing
Lead is used extensively across all roof coverings to provide waterproof detailing.
Our experienced roofing operatives are skilled in cutting and shaping lead to form integrated flashing, lead detailing, integral box gutters, run out valleys, upstands for skylights and roof lanterns, and much more.
All Ashford Hill Roofing leadwork is performed in accordance with the Lead Sheet Association's (LSA) best practice, including welded joints and coating with patination oil on completion.