Your slate roof in safe hands
Slates
Ashford Hill Roofing are proud of our reputation as one of the region's leading slate roofing contractors.
Natural Slates
Beautiful, durable and popular
Slate is recognised as one of the finest roofing materials available, with a unique natural beauty and proven durability. It is fully waterproof and will endure extreme temperatures, no wonder it has been popular with generations over the centuries.
Natural slates from the UK and around the world
Mined from solid rock then processed and split into thin sheets in a range of thicknesses and sizes, it typically comes in a range of grey, blue, green, purple and black colours and will not discolour with age. Spain is possibly the largest exporter worldwide, with highly consistent and good quality natural slate at a competitive price point. Canadian slate is processed from rock with exceptional consistency and an attractive light grey colour. The UK boasts some of the finest natural slate, from a selection of quarries including; Welsh Slate from Penrhyn and Snowdonia, Cumbrian Slate from Burlington and Westmorland Green, and Cornish Slate from Delabole. Further diversity in terms of quality, colour and cost can be found from slate quarried in France, Brazil, Argentina and China. As responsible roofing contractors, Ashford Hill Roofing only source slates in accordance with BS 12326-1:2014 Part 1.
Our reputation for excellence with slate
Installing a characterful and durable slate roof is technically challenging, which is why our specialist operatives are all highly experienced and fully trained. You can rest assured that every Ashford Hill Roofing installation will be in accordance with BS 5534 the national code of practice for slate tiles, and BS 8000 Part 6 the workmanship of slating on-site.
A lifetime from your slate roof
Your slate roof will look beautiful from installation and should last longer than most alternatives. We think you should expect a lifespan of between 50 and 125 years from your slate roof, subject to routine maintenance for broken slates. We have extensive experience in both new build and refurbishment projects across the domestic, commercial and public sectors.
As a multi-solution roofing company, Ashford Hill Roofing can integrate your slate roof with other roof coverings – and as a single contractor, we provide you with peace of mind and reduced administration.
To benefit from our experience with your project – talk to us today: 0118 981 3300.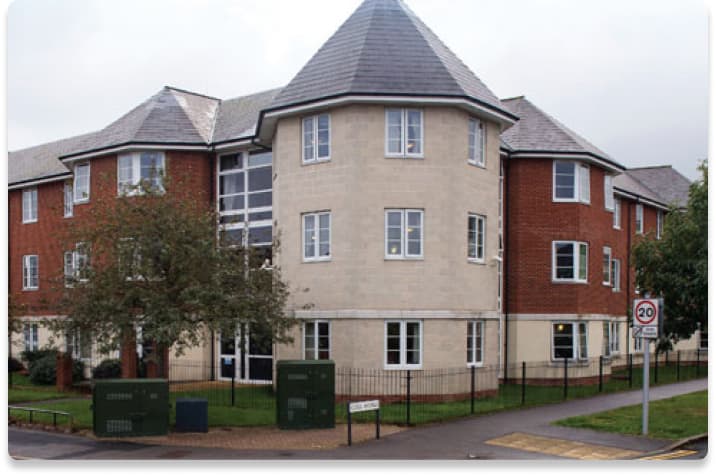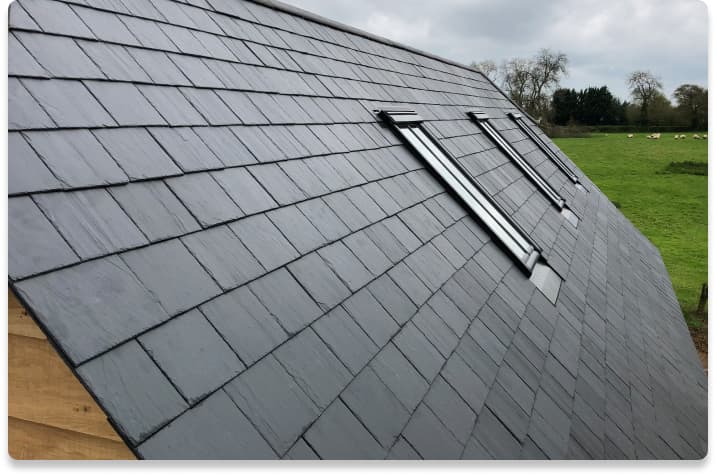 Man-made Slates
Man-made slate is the widely used and affordable alternative to its natural counterpart. Manufactured from reconstituted slate dust, fibre-cement or concrete they offer excellent resilience to the elements and create a smart, uniform roof with the charm of natural slate.
With a more consistent size and shape, they can be laid broken bond to provide watertight protection and for pitches down to just 15 degrees. They are typically supplied with pre-drilled holes to further speed installation, saving you more time and money on your projects.
Ashford Hill Roofing recommends man-made slates from Cembrit, Marley Eternit, SVK and other trusted manufacturers. Their slates are available in a wide range of random textures, edge finishes and colours to recreate the appearance of natural organic slate.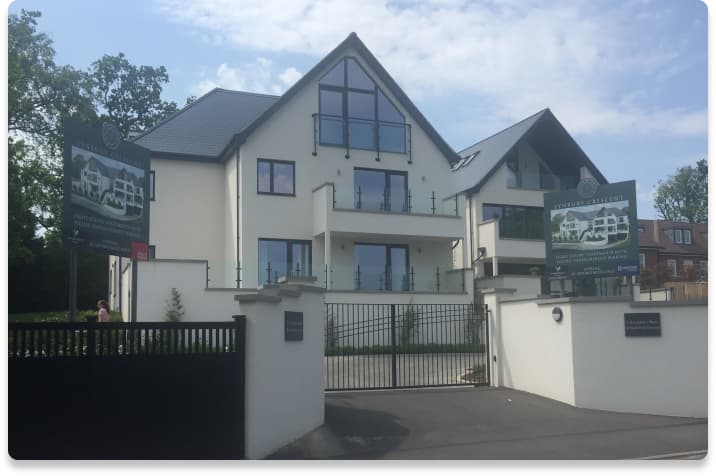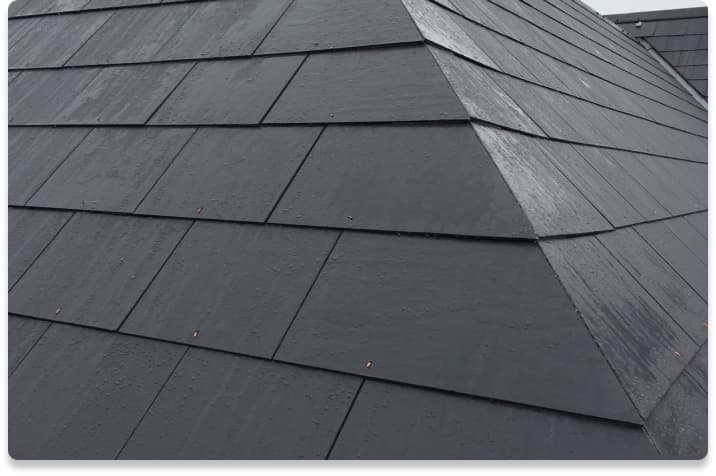 Random Slating / Diminishing Courses
Both natural slates and man-made slates can be supplied less-refined in varying widths, depths and thicknesses – which is known as random slating. The finish of the slates will be more rustic and undressed, with the long edges usually being quite wavy as opposed to straight.
Diminishing course slating is a rustic roofing style that requires the slates to be sorted in size, with the largest used at the eaves level with a gradual reduction in size as they progress towards the smallest size at the top course. Ashford Hill Roofing ensures there is sufficient lap and bond, by using wide then narrow slates in sequence so the vertical joints are within British Standards relative to the slate in the course below. To achieve this, our skilled roofing operatives ensure the correct battening gauge is calculated for each depth of slate tile, with careful selection of each slate.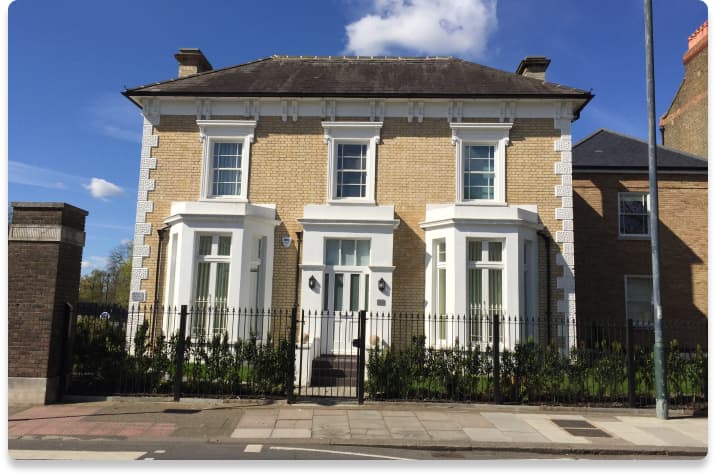 Integrated Features
Ashford Hill's skilled roofing operatives are highly experienced in integrating a wide range of features into your project:
Dormers
Skylights
Velux-style windows
Roof lanterns
Light tubes
Porch roofs
Balconies
SOLAR/Photovoltaic (PV) roofs
The Ashford Hill Roofing team will take pride in delivering whatever your project requires.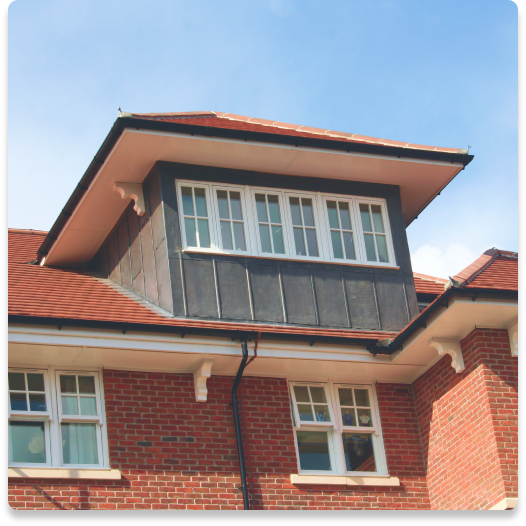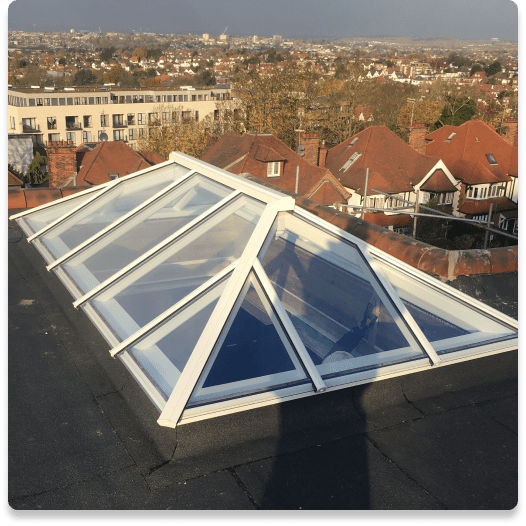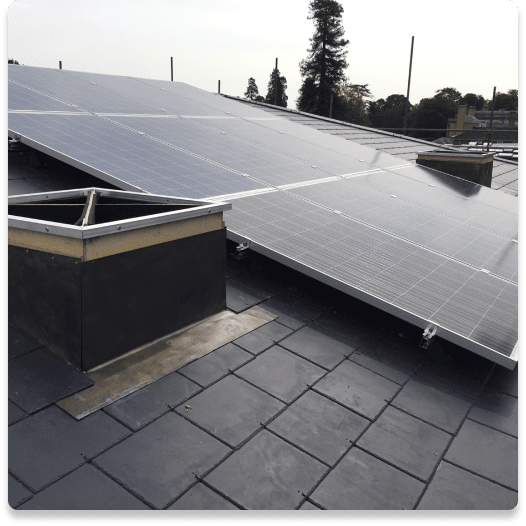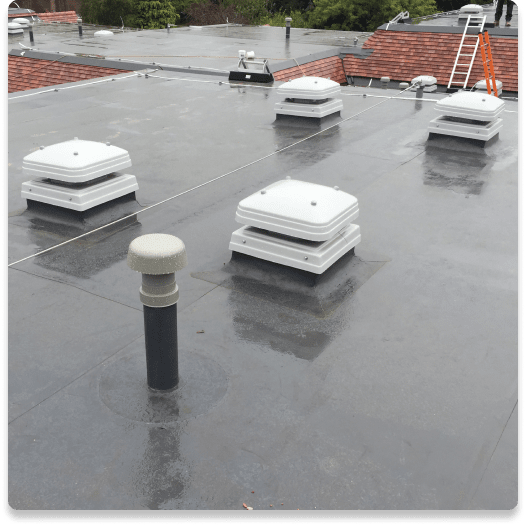 Lead Finishing
Lead is used extensively across all roof coverings to provide waterproof detailing.
Our experienced roofing operatives are skilled in cutting and shaping lead to form integrated flashing, lead detailing, integral box gutters, run out valleys, upstands for skylights and roof lanterns, and much more.
All Ashford Hill Roofing leadwork is performed in accordance with the Lead Sheet Association's (LSA) best practice, including welded joints and coating with patination oil on completion.