Your single ply membrane roof in safe hands
Single Ply Membrane
Ashford Hill Roofing are proud to be approved single ply membrane contractors for market leading roof coverings from Bailey, Bauder, IKO, Protan and Wolfin.
Is a single ply membrane roof right for me?
These high-performance single ply membranes are flexible, durable and resistant to the natural elements. They are ideal for application on pitched, curved and other complex shaped roofs, around upstands for skylights and roof lanterns, on balconies and terraces, as well as the classic flat roof. The single ply membranes are available in a range of colours and suitable for application on to wood, metal and concrete; on top of external insulation applied to improve energy efficiency, as well as overlaying some types of existing roofs. Additionally, we can create integrated flashing, box gutters, run out valleys or junctions between abutments and the main roof.
Our expertise in single ply membrane roofing
Our roofing operatives are highly experienced and extensively trained using cold application and hot air welding techniques to make one-piece waterproof roofs. The single ply membranes are fixed in place through adhesive bonding, mechanical fasteners, loose lay and ballast.
Why single ply?
Ashford Hill Roofing have extensive experience in both new build and refurbishment projects across the domestic, commercial and public sectors. The speed of application makes single ply the most cost-effective choice for all fast track construction projects. Supported by our manufacturer approval, we provide valuable insurance backed guarantees which can be specified for up to 25 years.
As a multi-solution roofing company, Ashford Hill Roofing can integrate your single ply roof with other roof coverings – and as a single contractor, we provide you with peace of mind and reduced administration.
To benefit from our experience with your project – talk to us today: 0118 981 3300.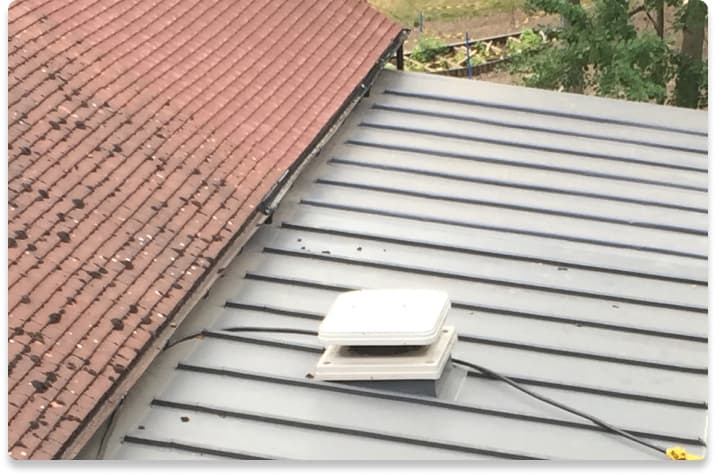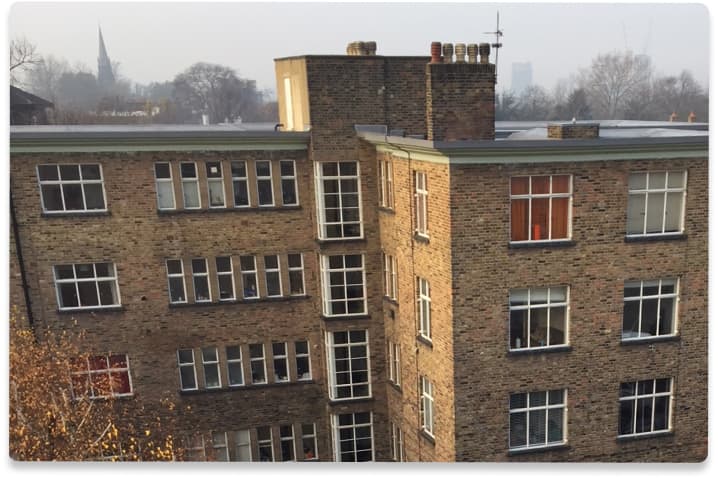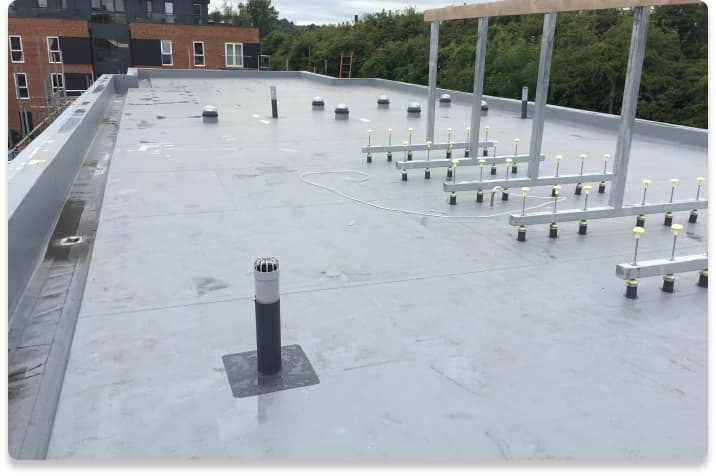 Integrated Features
Ashford Hill's skilled roofing operatives are highly experienced in integrating a wide range of features into your project:
Dormers
Skylights
Velux-style windows
Roof lanterns
Light tubes
Porch roofs
Balconies
SOLAR/Photovoltaic (PV) roofs
The Ashford Hill Roofing team will take pride in delivering whatever your project requires.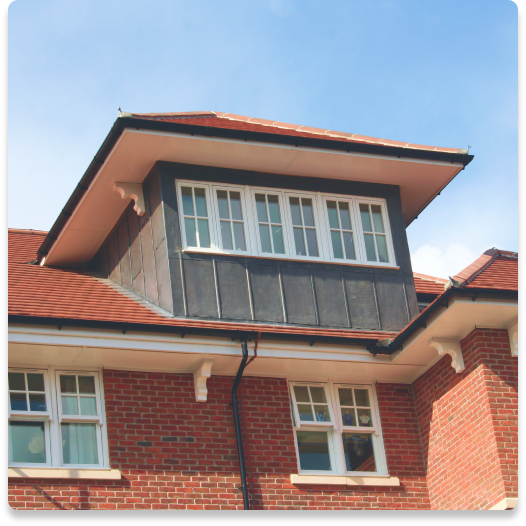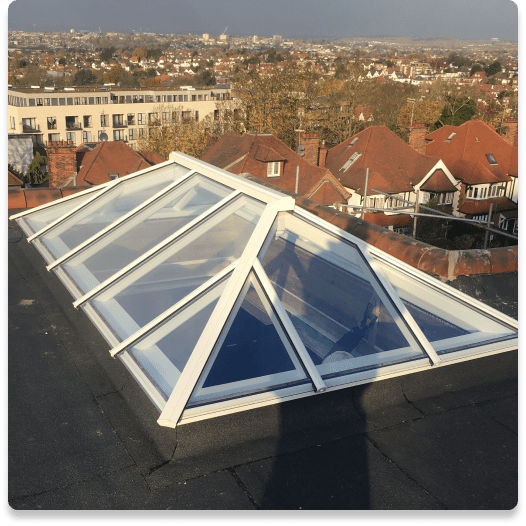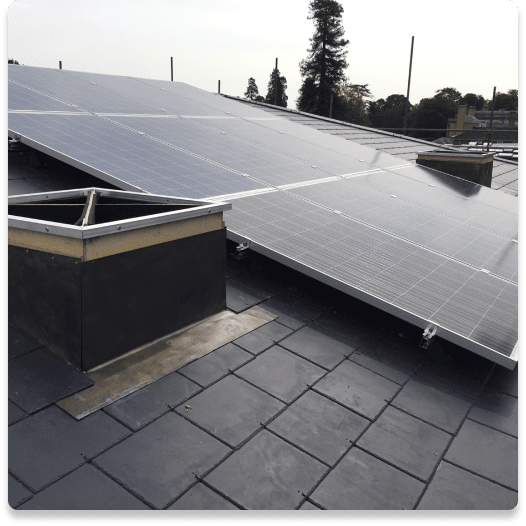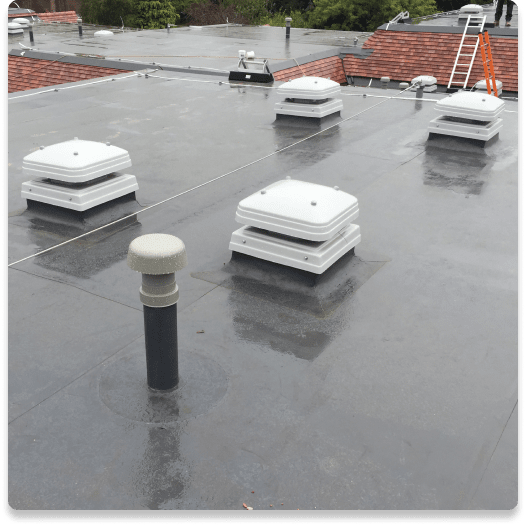 Lead Finishing
Lead is used extensively across all roof coverings to provide waterproof detailing.
Our experienced roofing operatives are skilled in cutting and shaping lead to form integrated flashing, lead detailing, integral box gutters, run out valleys, upstands for skylights and roof lanterns, and much more.
All Ashford Hill Roofing leadwork is performed in accordance with the Lead Sheet Association's (LSA) best practice, including welded joints and coating with patination oil on completion.